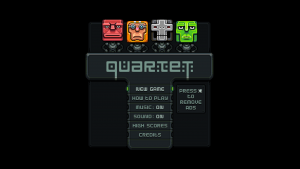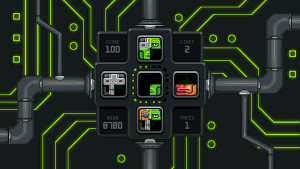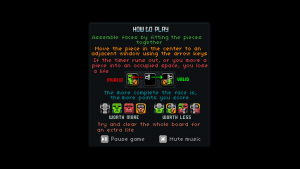 The objective of Quartet is to assemble complete faces by moving tiles into four available areas on the game board.
You get more points if you make a 'full face' of the same robot – but you have to think fast as the timer is relentlessly counting down!
The player starts with 6 lives but every time the the board is cleared a new life is achieved.
Game Demonstration
Installation Instructions
The channel is available at the Roku Channel Store, search for "Quartet" on the Game category.
Credits
Roku BrightScript Programming: Marcelo Lv Cabral
Additional Art (Icon, Splash & Game background): Caique Pituba
Authorized port from the original flash game by Photon Storm:
http://www.photonstorm.com/games/quartet
Checkout the other ports for retro platforms:
http://assembloids.de/